Modern Diamond Heights
Dwell-ification and the Challenges of Preserving Modernist, Redevelopment Resources in Diamond Heights, San Francisco
Historic Preservation Thesis | May 2017
Prof. Michael Holleran, Prof. Richard Cleary & Justin Greving
Awarded Outstanding Master's Thesis in Historic Preservation | UT Austin School of Architecture
This thesis began as an internship at the San Francisco Planning Department during the summer of 2016, while I was working on an Historic Context Statement for the neighborhood of Diamond Heights. Over the summer, I conducted extensive archival research on the neighborhood, a San Francisco Redevelopment Agency project, on which there was little scholarship. Additionally, I preformed a reconnaissance-level survey of key areas, which would later inform my thesis project which focused on the current preservation challenges that Diamond Heights faces as an un-landmarked neighborhood full of "recent past" resources and Bay Area regional idioms of Modernist design.
Lectures, Presentations & Walking Tours
Modern Diamond Heights Walking Tour with Glen Park Neighborhoods History Project | San Francisco, CA | November 12, 2017
Society of American City & Regional Planning History: Conference Paper | "Modern Diamond Heights: The Grid, The Hills, and The Neighborhood Unit in Midcentury San Francisco Redevelopment" | Cleveland, OH | October 26-29, 2017
Where in the world is Christopher Park?: Walking Tour | San Francisco, CA | September 23, 2017
Glen Park Neighborhoods History Project & Diamond Heights Community Association: Invited Lecture | San Francisco, CA | June 17, 2017
Center for Heritage Conservation Symposium: Poster | Texas A&M, College Station, TX | March 3-4, 2017
Diamond Heights Redevelopment Project Area B-1
Until the mid-20th century, the hills of Diamond Heights in San Francisco were largely undeveloped—used primarily for rock quarrying and cattle grazing. Gridiron platting had long made development of streets and lots impractical, resulting only in paper streets. However, the post-WWII housing boom created significant pressures on the geographically limited area of San Francisco, which is surrounded by large bodies of water on three sides. In 1950, the recently created San Francisco Redevelopment Agency set its sights on Diamond Heights. In 1951, prominent local architect, Vernon DeMars developed a master plan for the area—the suburban-feeling "neighborhood unit" was consciously designed to take advantage of the incredible views of downtown and the San Francisco Bay, and to accommodate a racially and economically diverse community.
Diamond Heights is unique in San Francisco for its high concentration of Modernist architecture and its cohesive, Modernist master planning. The neighborhood, which was developed from 1961 to 1978, contains some of the best examples of regional idioms of Modernist architecture, including Second Bay Tradition, Third Bay Tradition, and local variations of Mid-Century Modernism. Many local architects and merchant builders were involved with the project, as well as a number of nationally recognized designers, such as Joseph Eichler, Beverly Willis, Joseph Esherick, and Skidmore, Owings & Merrill.
THE CHALLENGES
Dwell-ification
Dwell-ification describes a spectrum of phenomena in which a Modernist, 20th century resource is updated to look more M/modern. Dwell magazine which has helped renew interest in Modernist design, has also aided in its commodification.
Is the re-skinning of a postwar tract house with modern materials a compatible update? At what point does the renovation become dishonest? Is integrity "lost" or something that can be brought back?
Sustainability Upgrades
The San Francisco Bay Area and California are known for their progressive interest in sustainability and environmental protections. As people re-think their energy consumption, how can we make sure that architectural interventions are sensitive to the historic fabric of Diamond Heights?
New technologies are providing alternatives to large air-conditioning ducts, but the question of window replacements remains pertinent for these houses with large expanses of glazing.
Additions
San Francisco faces intense development pressures, as it is a tightly bounded 7x7 mile area with water on three sides and a booming technology industry to the south in Silicon Valley. Although many original owners and residents still live in Diamond Heights, their age foreshadows a coming turnover when it is likely that new owners demand additional square footage and upgrades. What is the most sensitive way to incorporate space for new needs?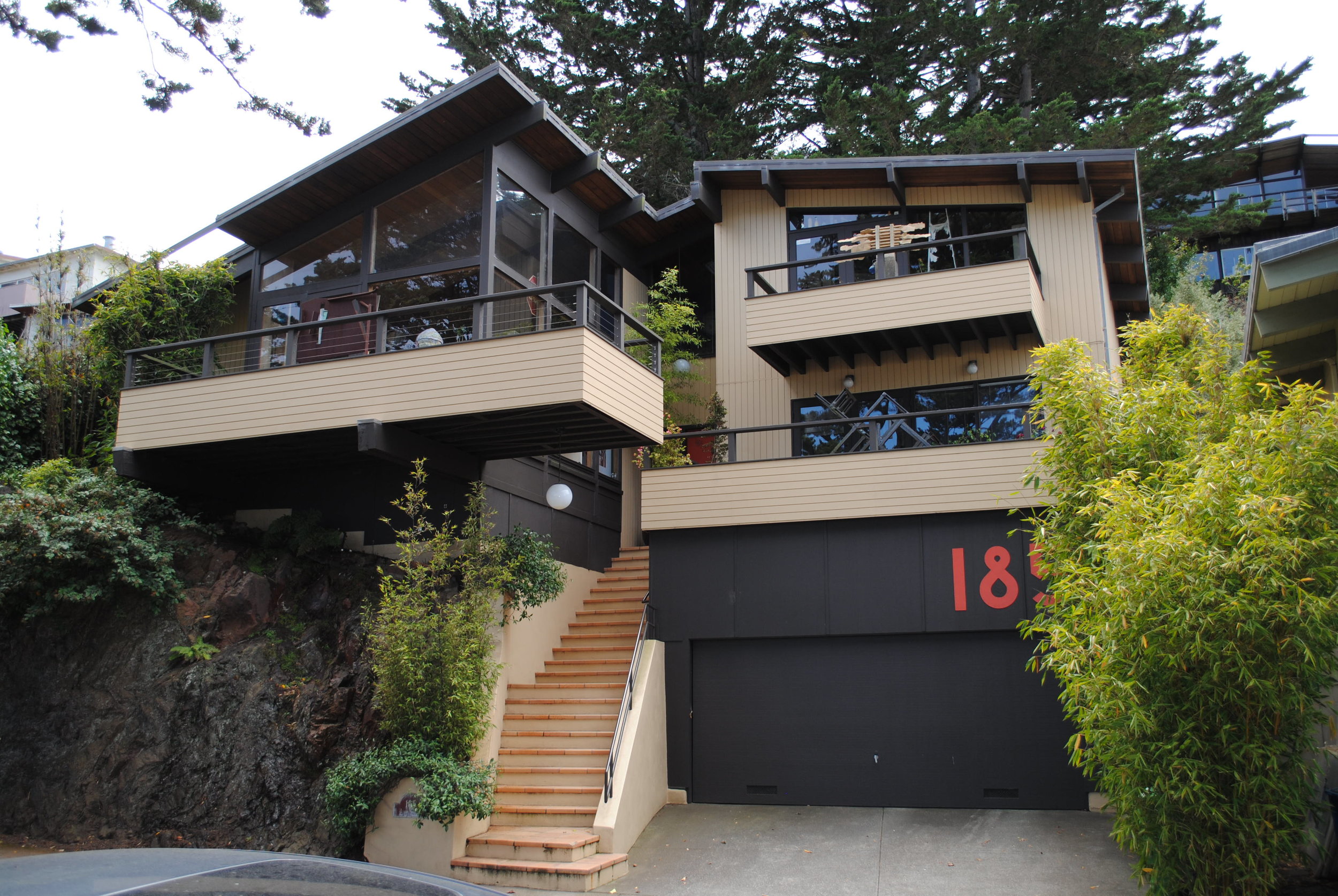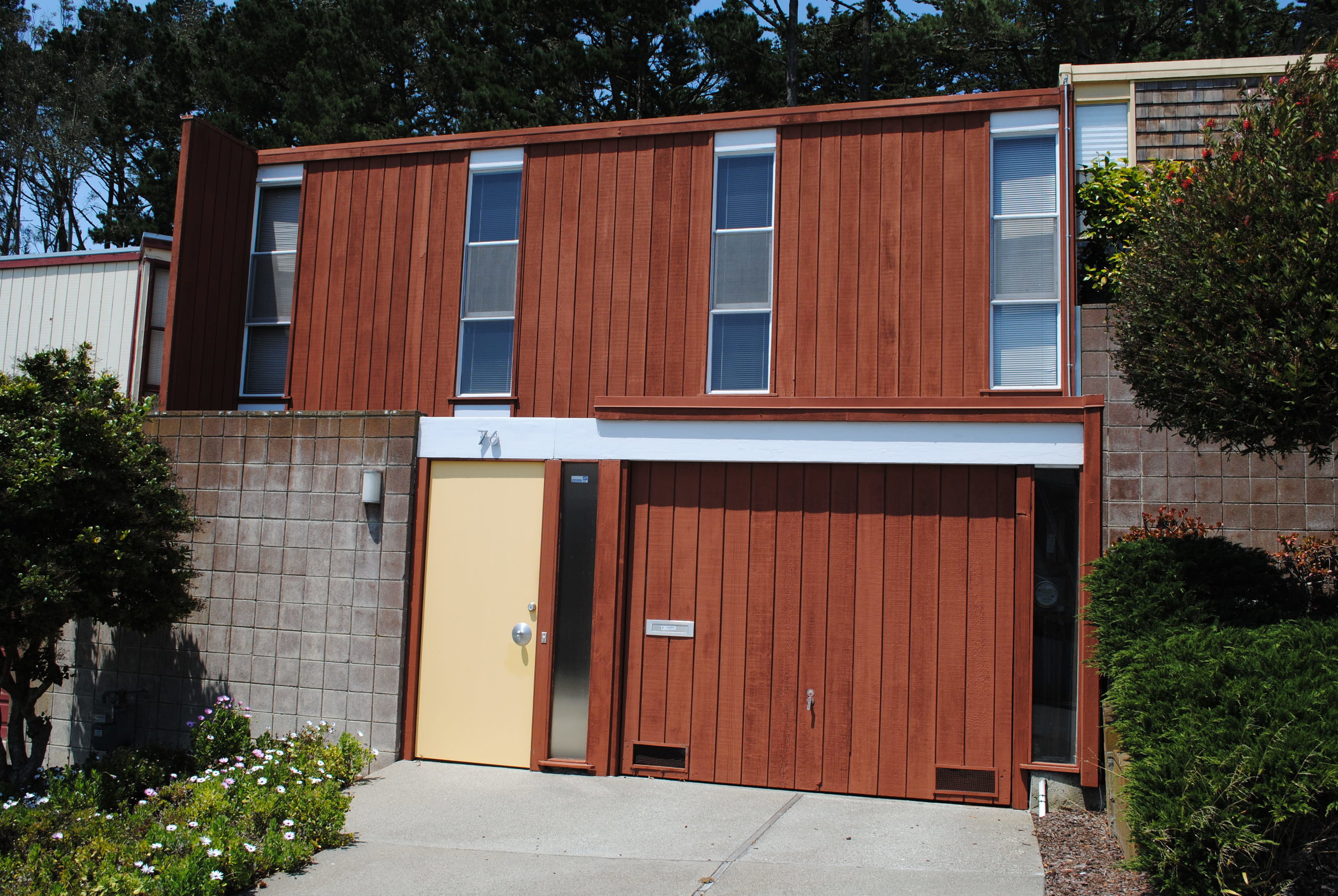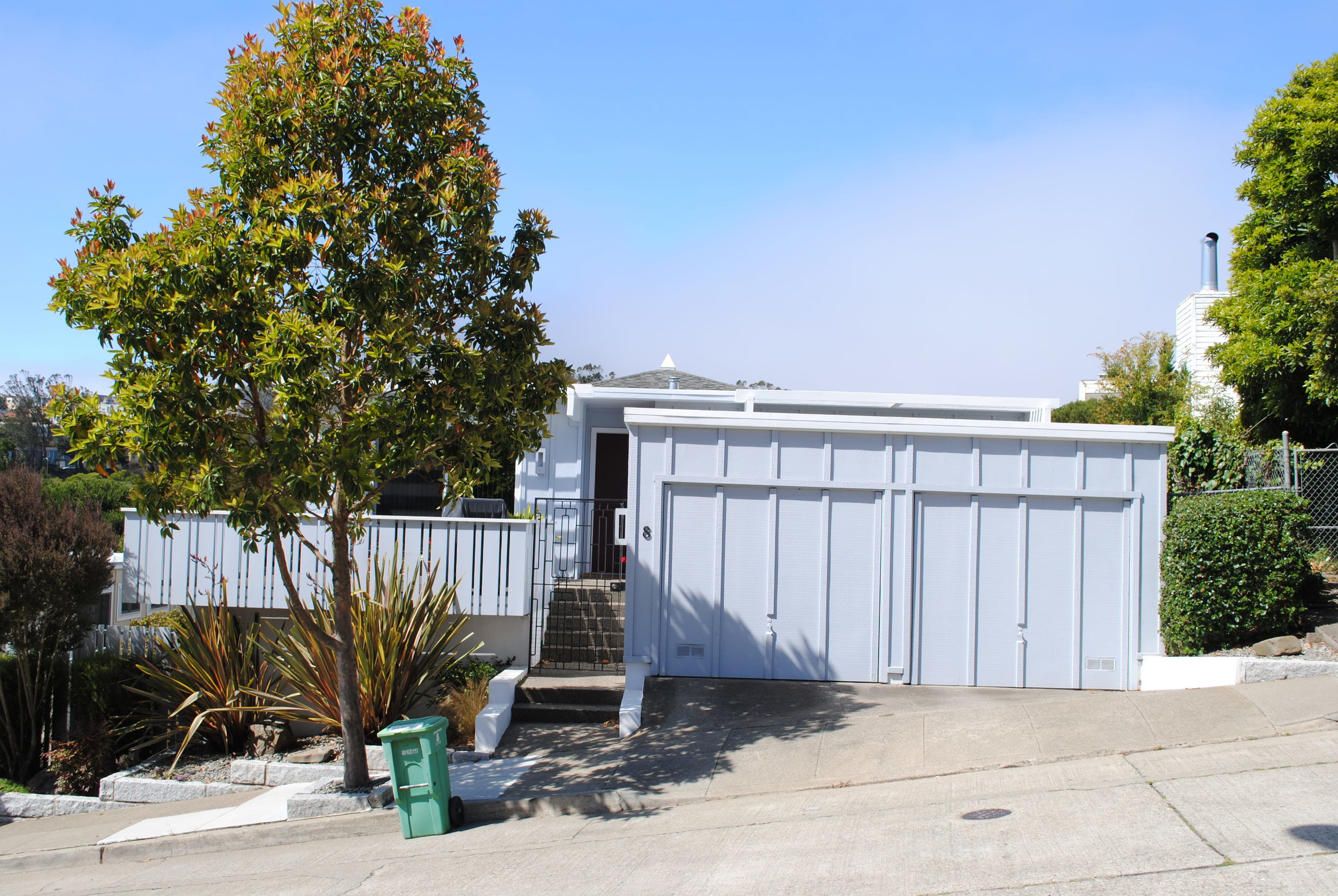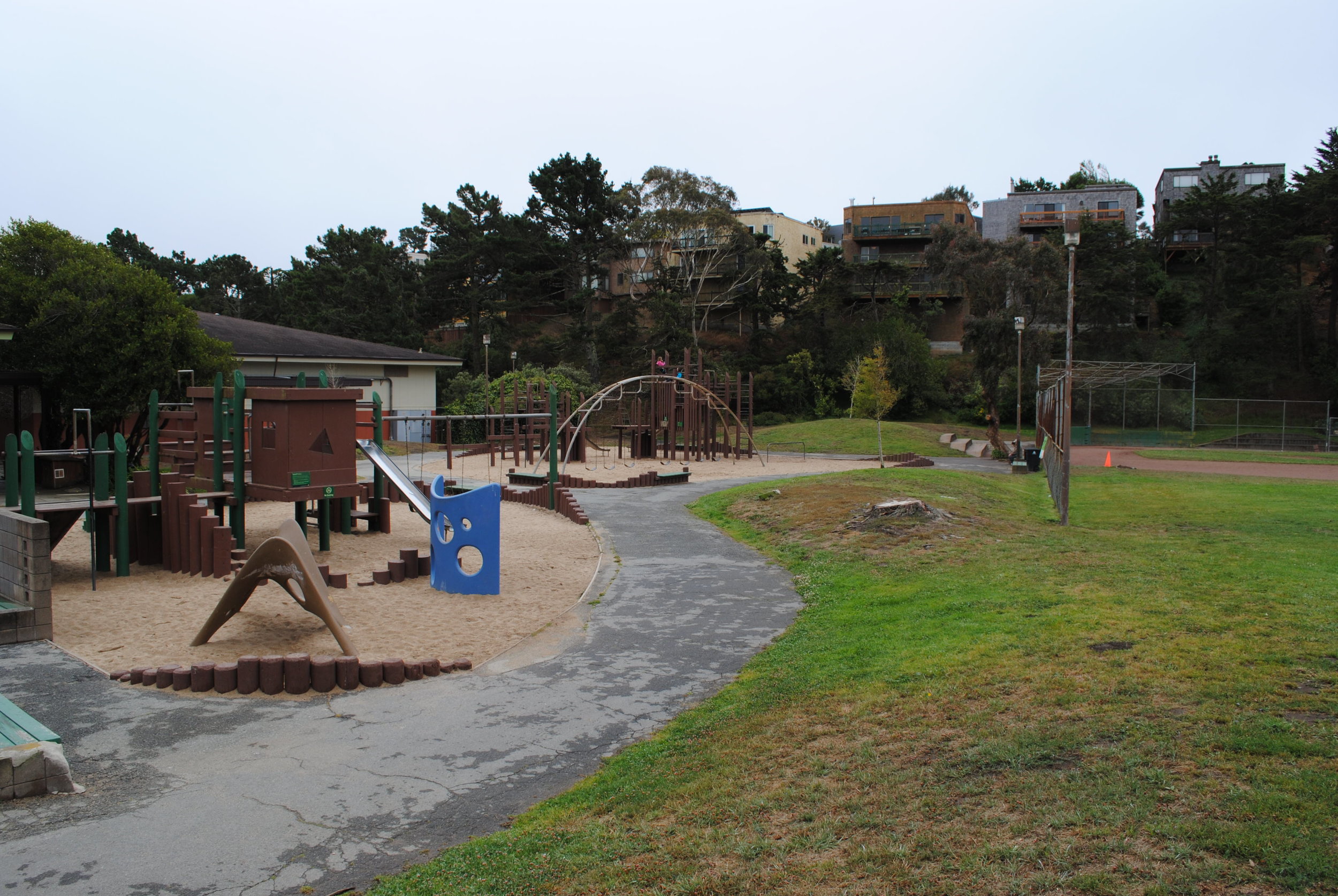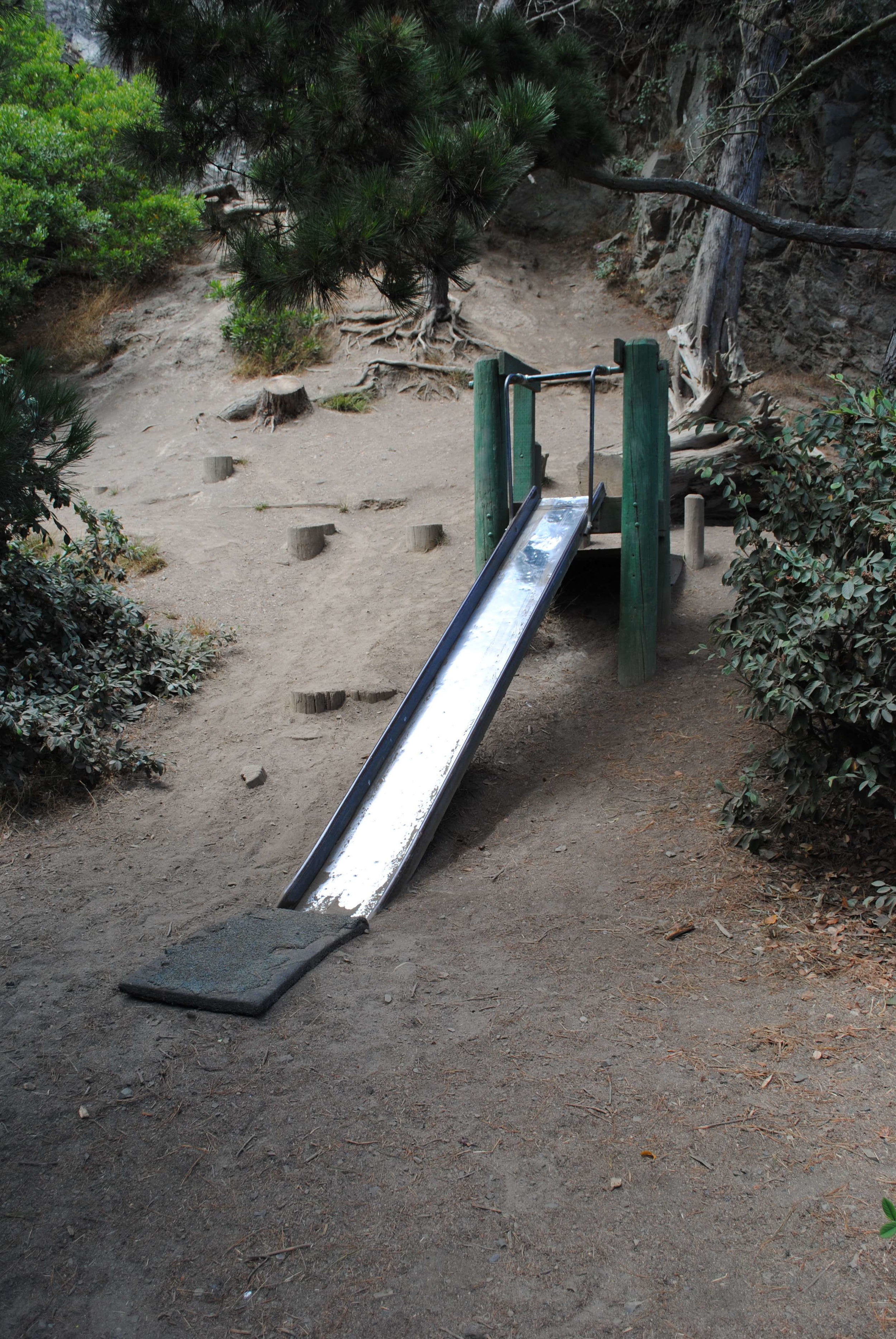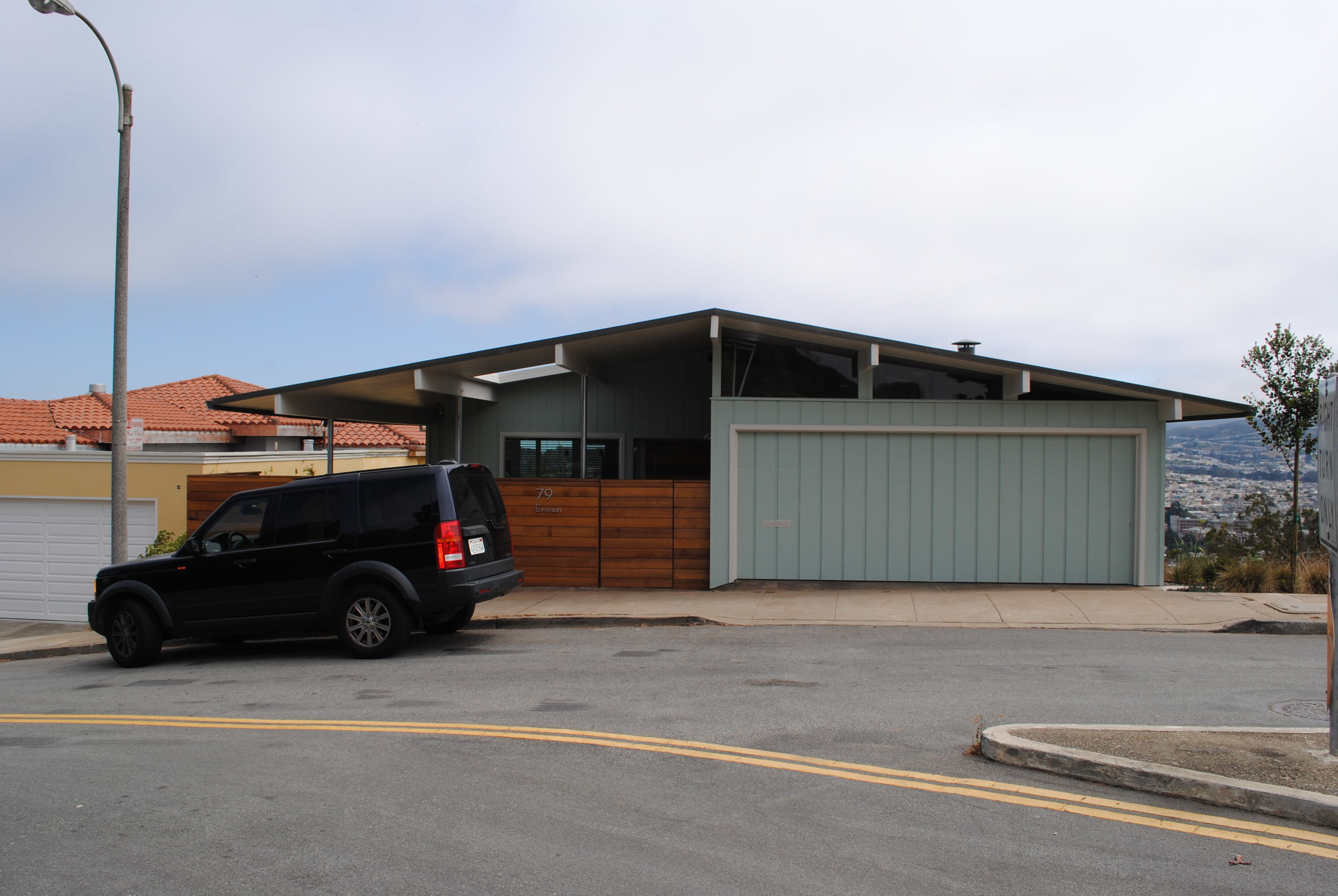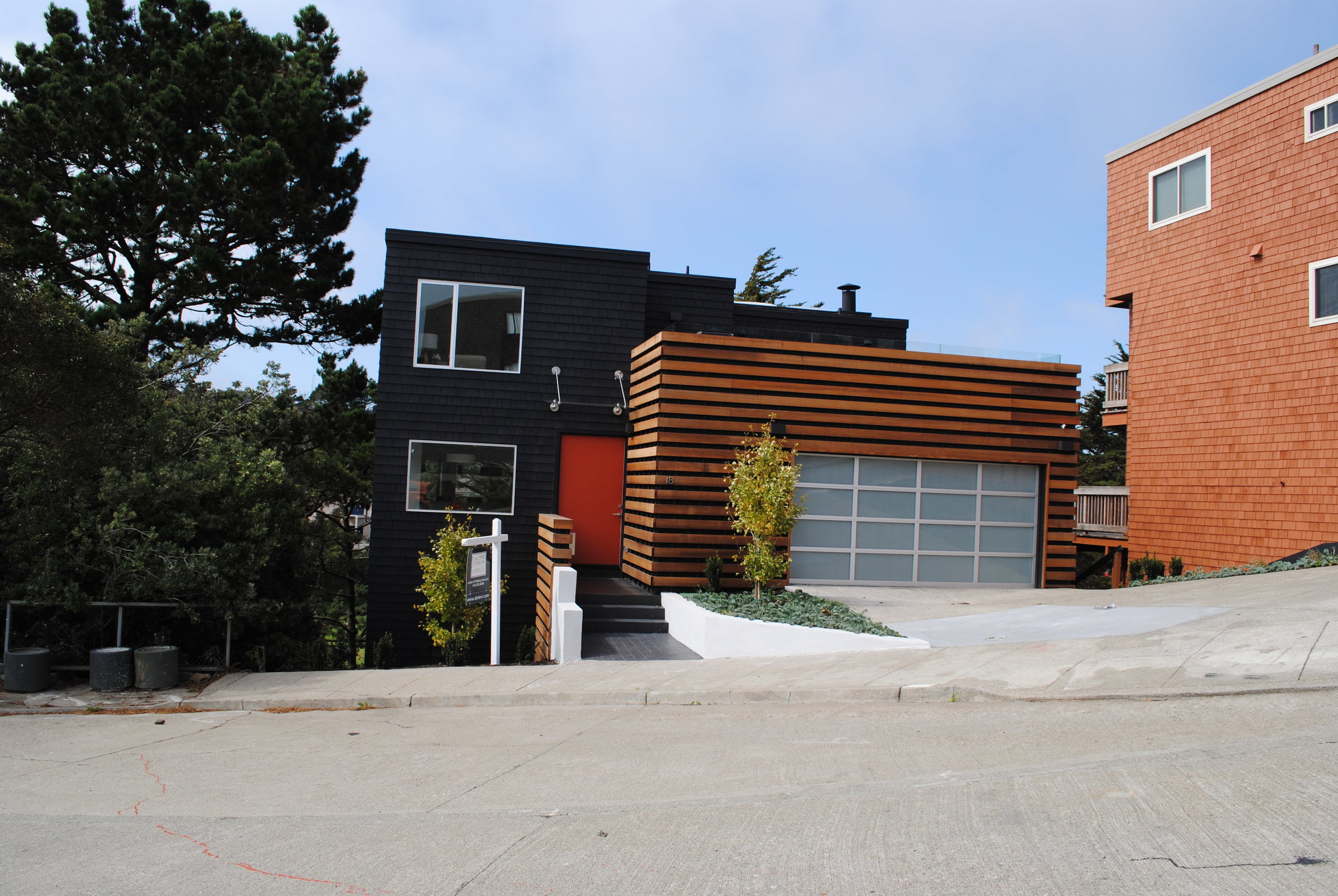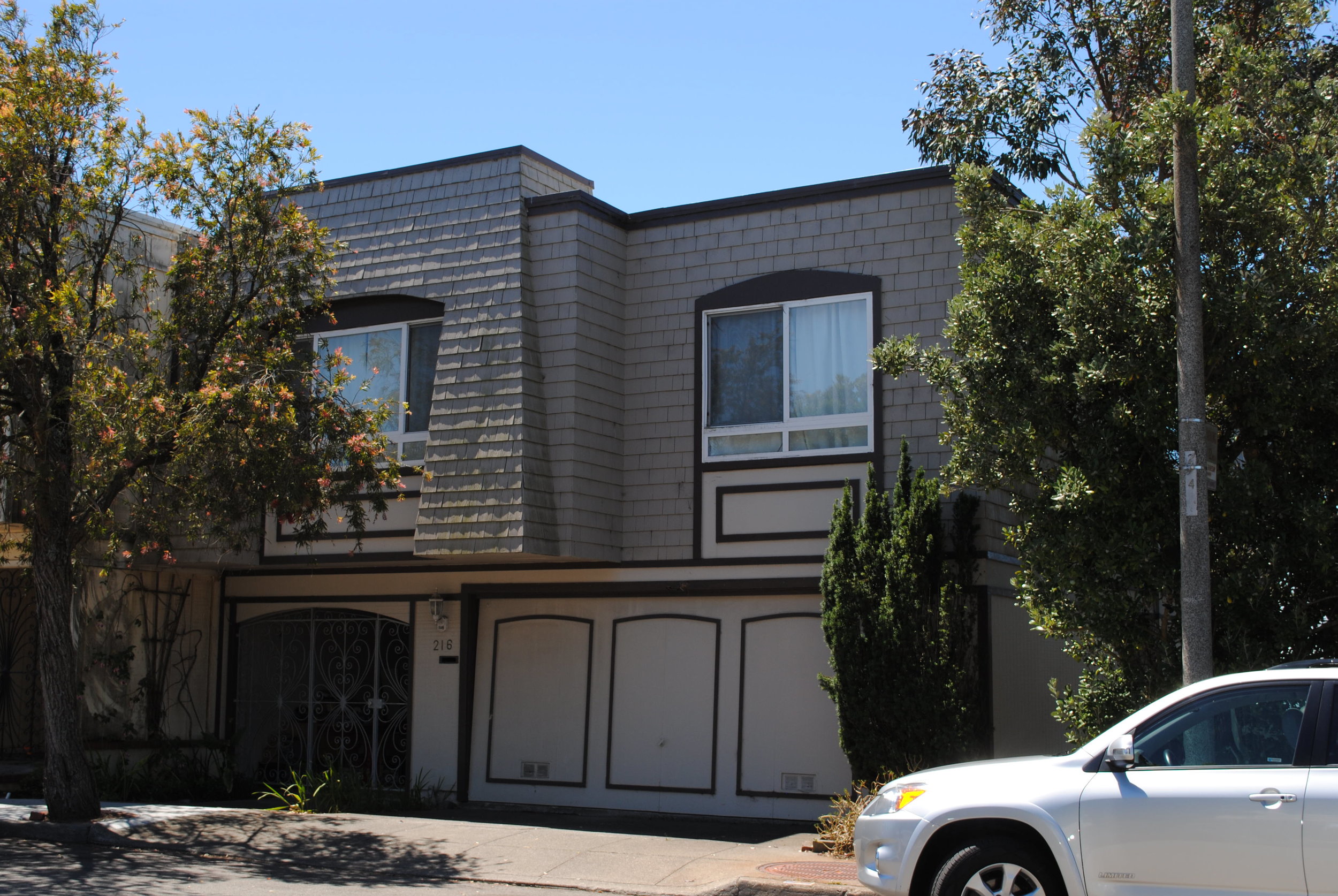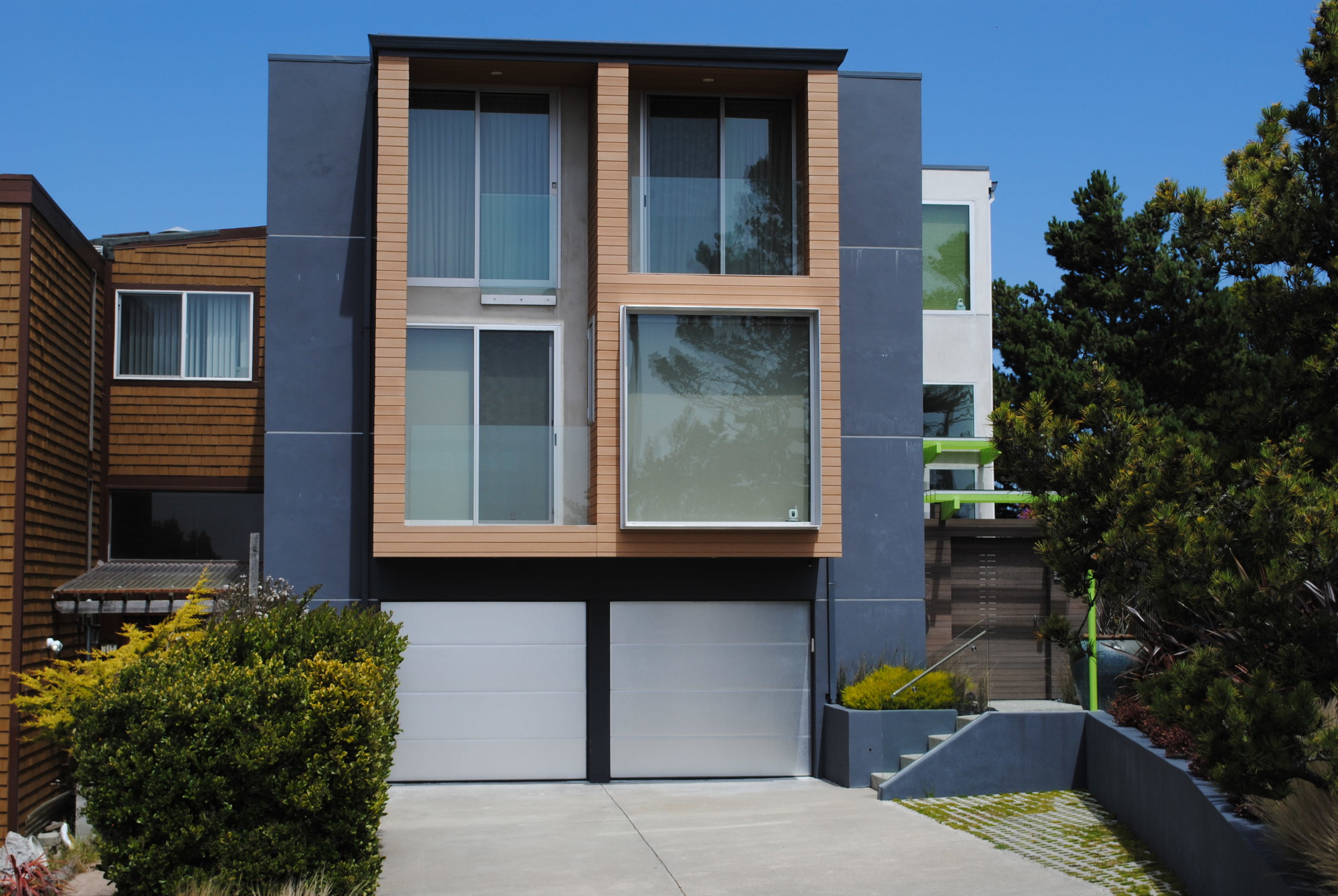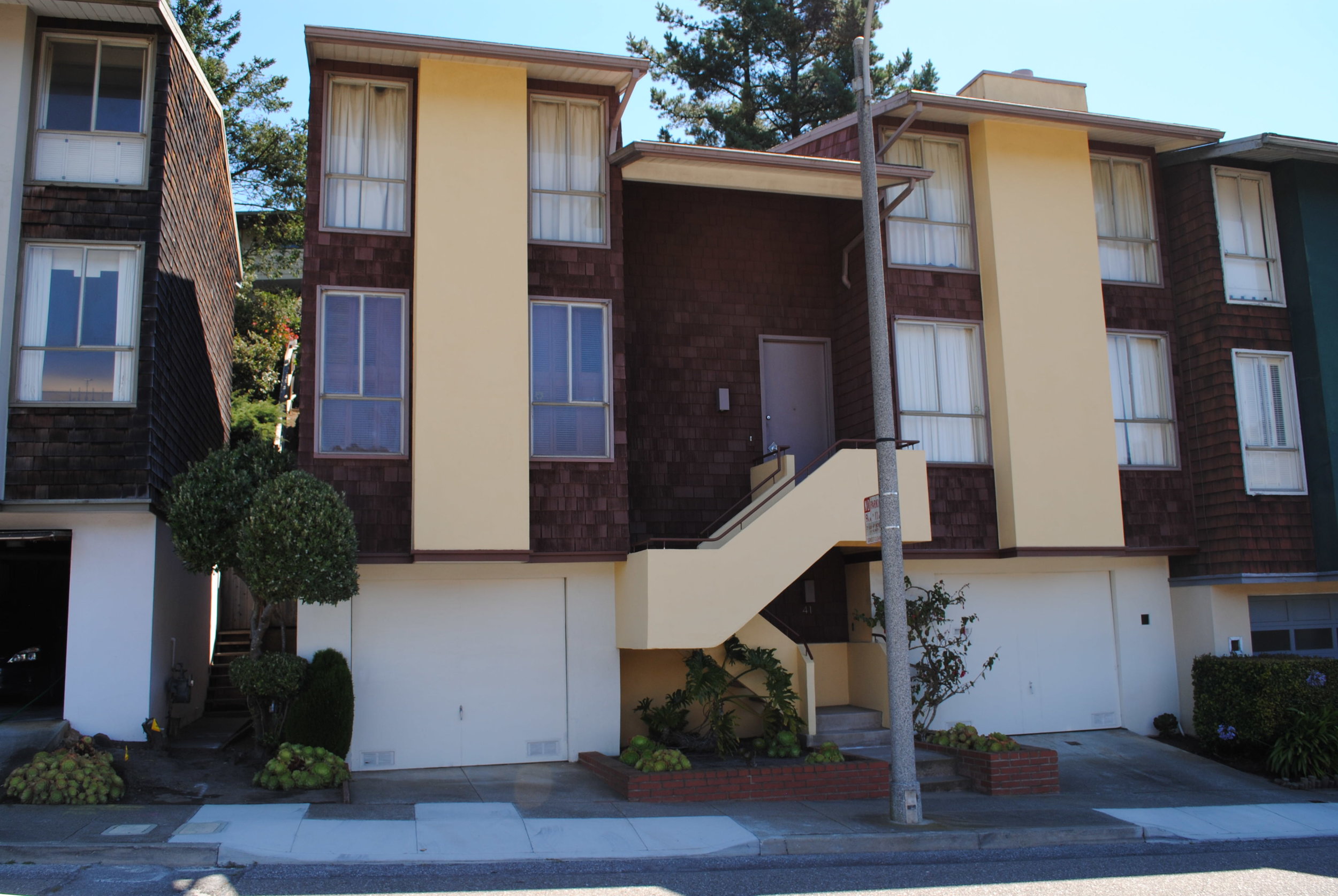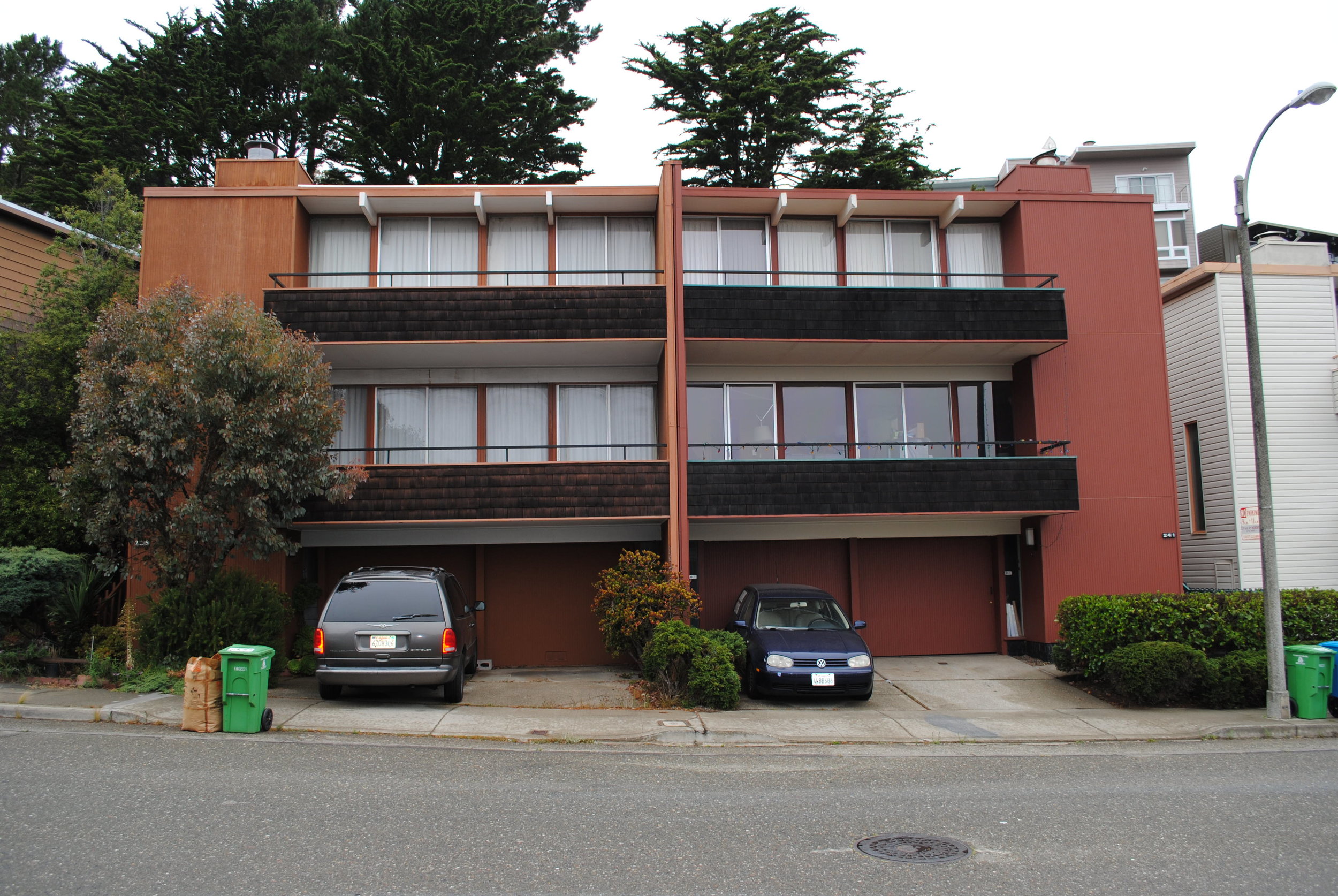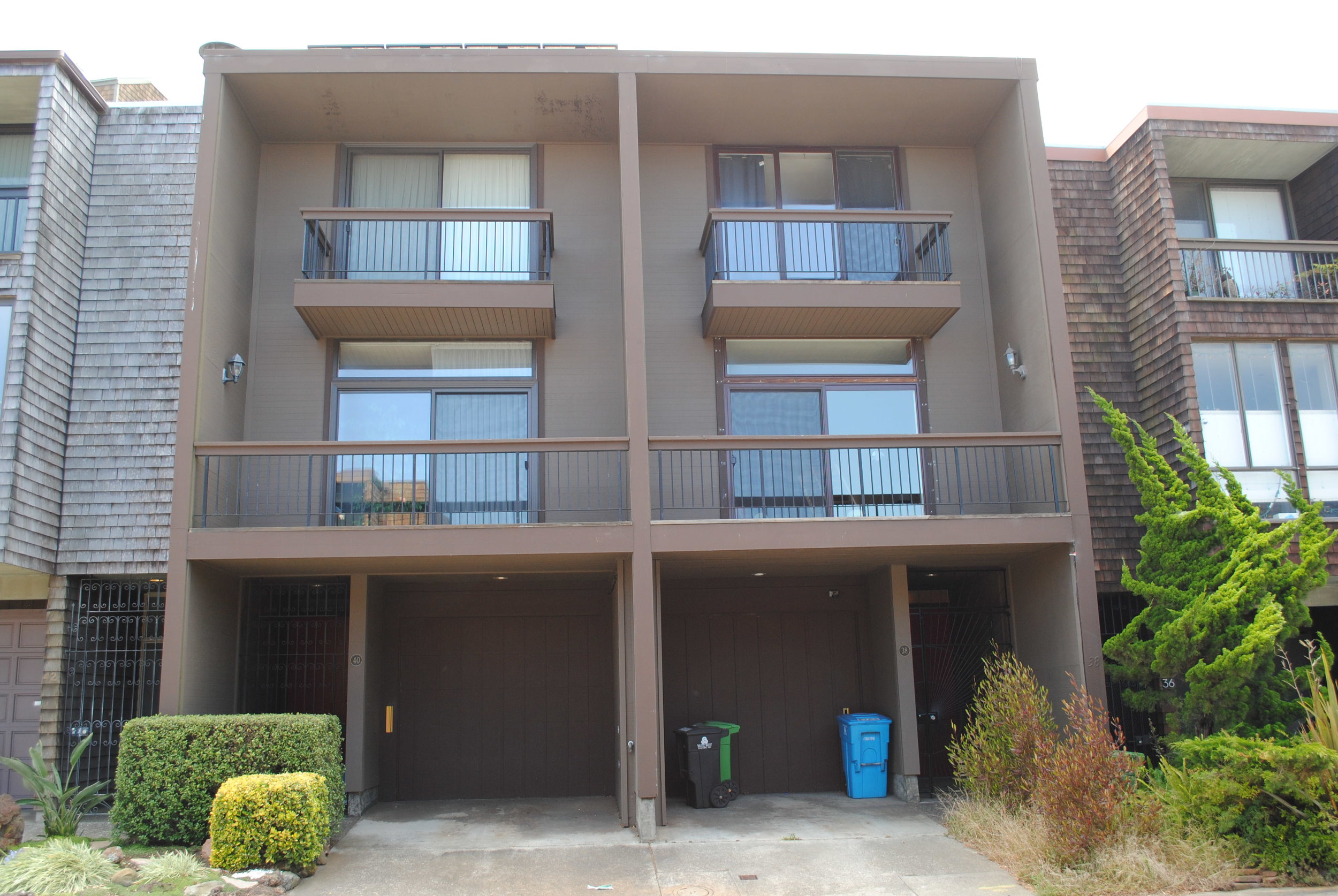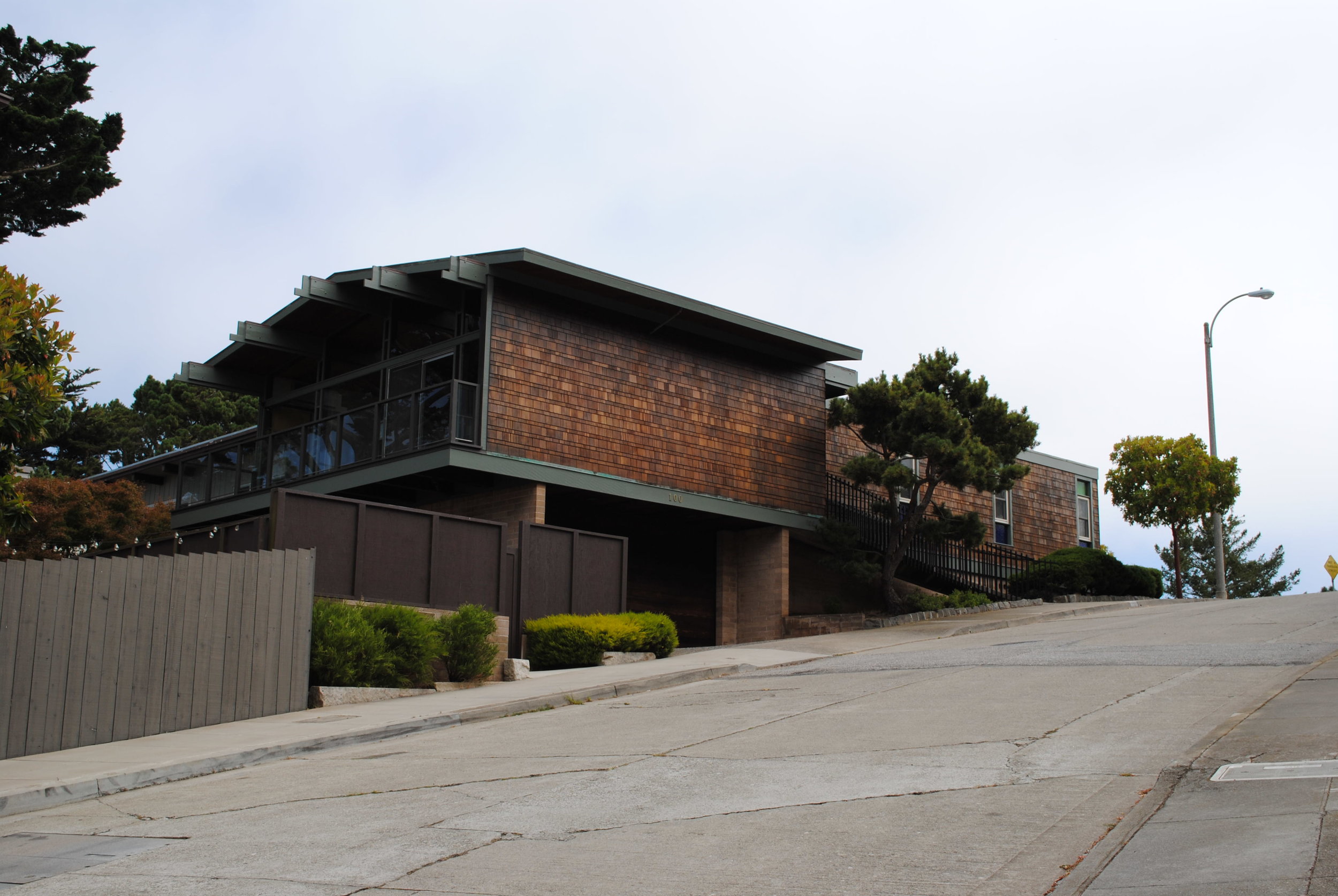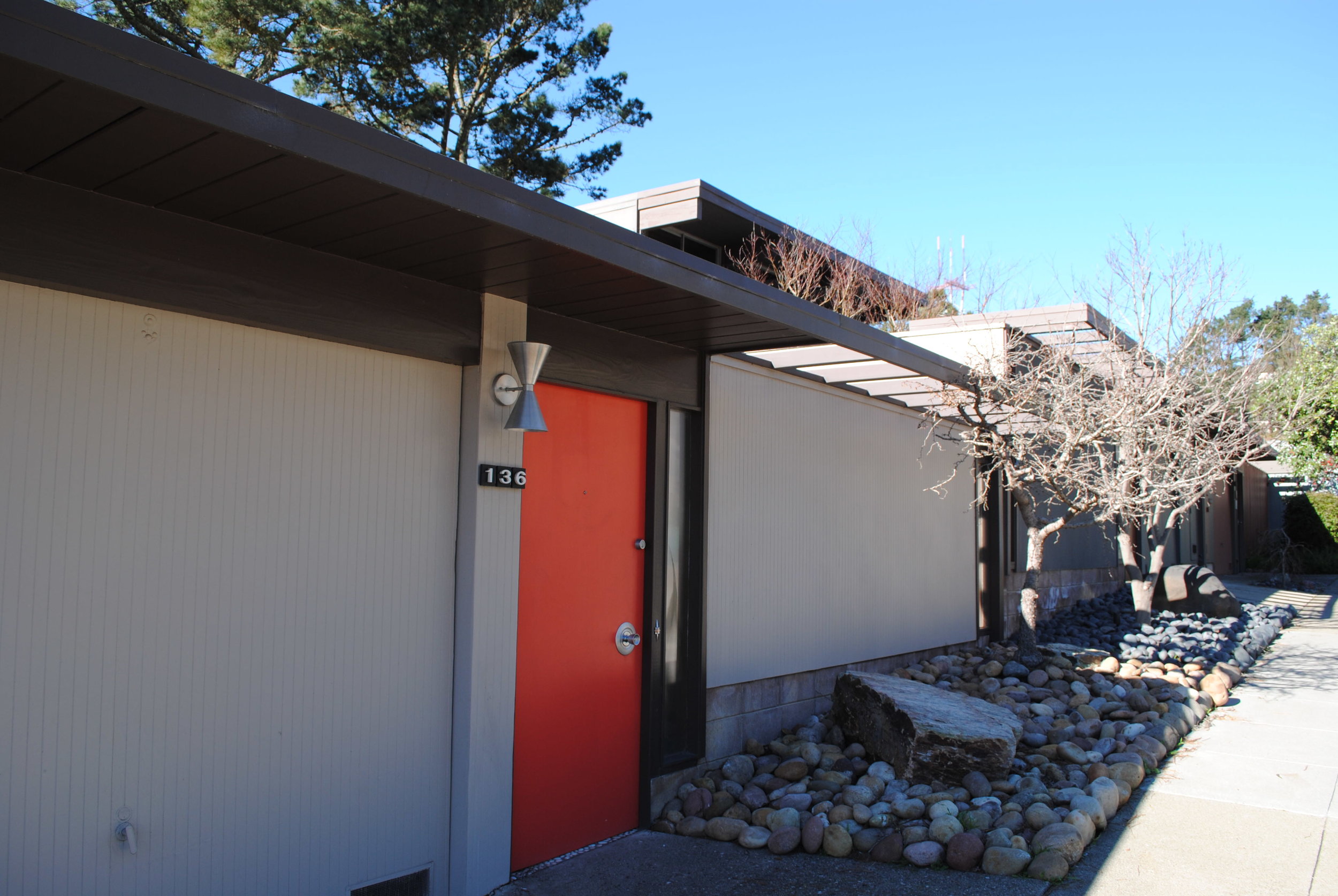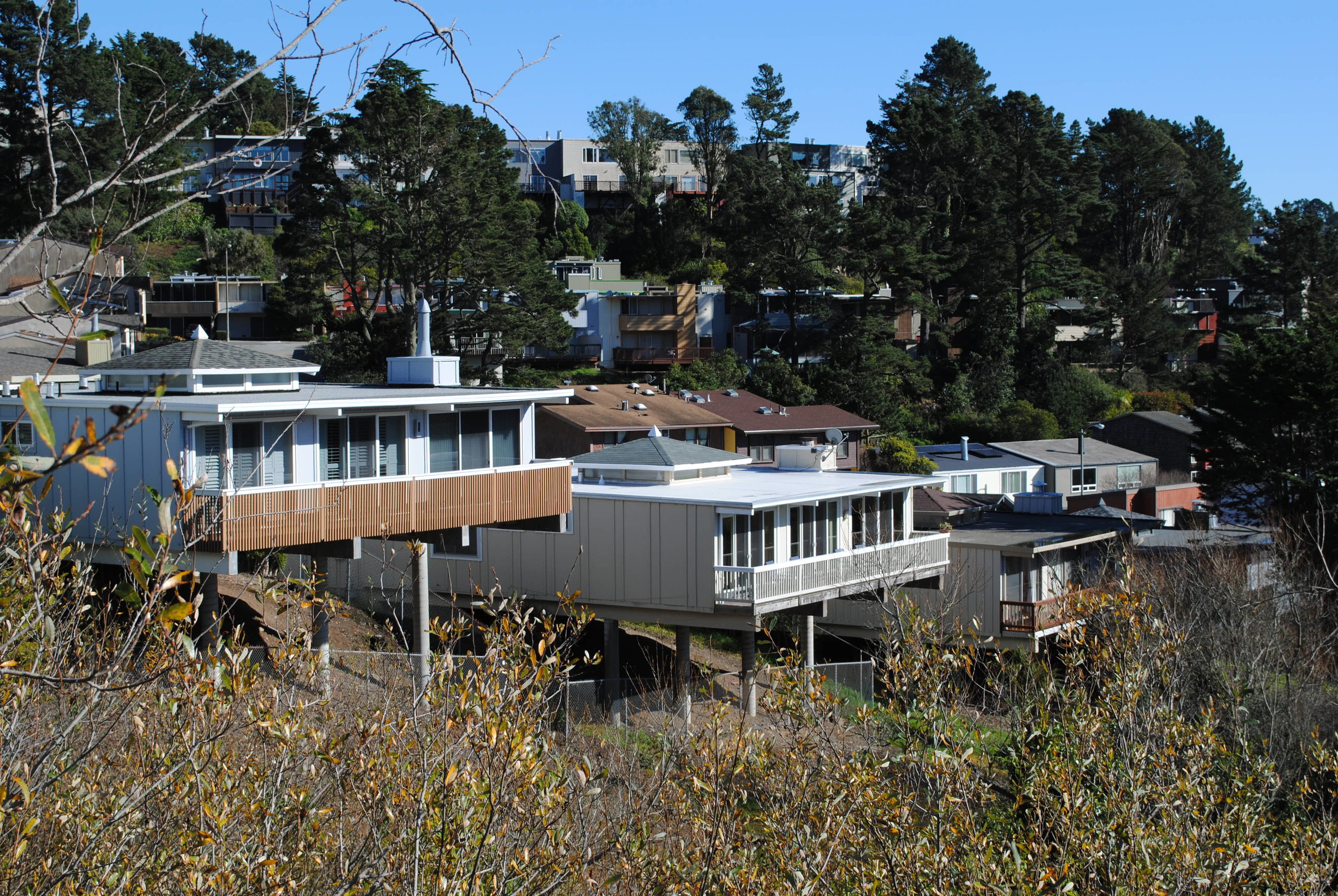 Diamond Heights today [photographs by Hannah Simonson].
To read Modern Diamond Heights in its entirety, download a PDF or enter fullscreen mode below.